District XIII
Zoo - Budapest
This zoo could do with more funds but it is slowly being done up. The main entrance is located right next to the famous Gundel restaurant, and a nice combination is to stop in there for a coffee before or after your visit. The zoo is just one part of this very entertaining part of the city. Within a few hundred meters you will also find Heroes' Square, two excellent museums, a huge park, an amusement park, thermal baths and more. The entrance is a delightful art-deco whimsy. There are elephants, giraffes, monkeys, rhinos and of course, ice cream stands. Check website for further details including admission prices.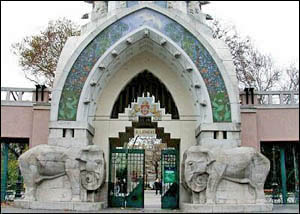 Margaret Island
Despite its central location, Margaret Island is extremely peaceful. In summer, it is popular with the locals who come here to relax. Rent a bicycle, jog, swim in one of two pools, throw a Frisbee or just stroll around. This was originally a religious centre. The ruins of St Margaret's Dominican nunnery are on the east side near the ruins of a Franciscan church. The water tower is a listed building. A very fine lunch can be had in the Ramada Grand Hotel at the north-east end of the island.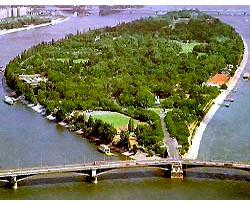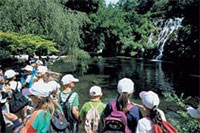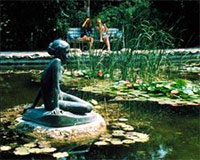 Western Railway Station
This is a beautiful beaux-arts train station, befitting a grand European capital. It was designed by the Eiffel firm (the architect was August de Serres), and the relationship to the famous tower is evident in the gracious style of the cast-iron frame and ample windows. The station was finished in 1877 and nearly demolished in the twentieth century, but ended up being completely renovated. Nowadays, it is used as a point of departure for trains heading eastwards.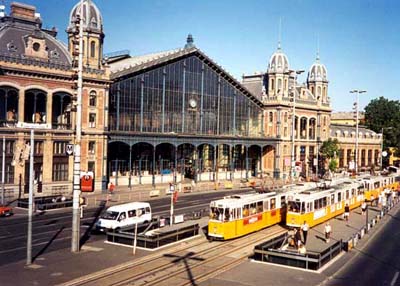 Palatinus Bath
This huge swimming pool complex also features hot baths and lots of open space. It is rare in that it offers nude sunbathing in the heart of the city - there is both a women-only and a mixed area. There is also an exhilarating wave pool as well as lots of other facilities such as a children's playground and restaurant. This is a great place to stop off for a break after a walk around the island. Originally opened in the early 1920's, it has since expanded to what it is today 30 000 square meters of park and pool area. The large outdoor pool is approximately 100m long. May-Aug: 8a-7p M-Su, Sep: 10a-6p M-Su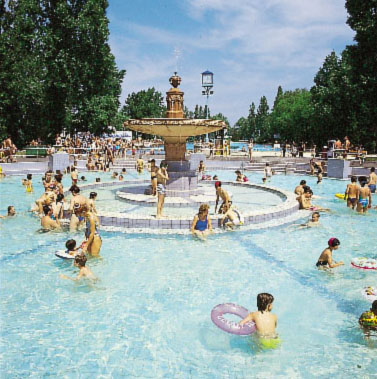 Westend City Center - shopping
This mall is too big for its own good - not to mention that of its vendors, paying exorbitant rents, and their empty shops. It certainly reflects the city's high proportion of lingerie outiques per capita. Its main attractions are a multiplex cinema, a MediaMarkt electronics shop, an appliance and computer store and lots of CD shops. If you crave a argarita, a TGIF has recently opened here too. Most clothing chains from around Vaci utca have a branch here as well. 10am-9pm daily