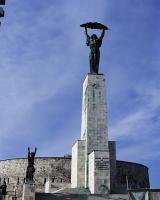 Statue Park
After the fall of Communism in Hungary, most of the statues from this era were shipped to this park on the outskirts of the city. When you buy your ticket, be sure to also purchase the very well-researched and extremely informative guide-book. Without it the meaning and history of the statues will be lost to you. How to get here: get to Etele ter by bus number 7. Then take one of the frequent, out-of-town yellow Volan buses. The one you want is at platform number 2, direction Diosd. 9am Tue, Sat (summer); 9am Sat (winter)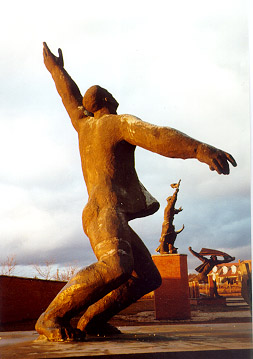 Gellert Bath
These famous baths are adjacent to the equally famous Hotel Gellert.The interior is an Art Deco masterpiece, and just about every type of bath - hot, cold, therapeutic, etc. - that you can think of is on available. Believe it or not, the wave pool opened in 1927, followed seven years later by the bubble pool. Bathing here has been compared to going swimming in a museum or a church.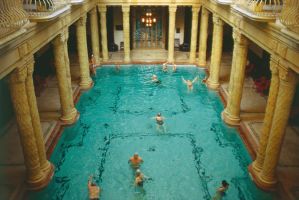 The newest and most exciting activities at the Gellert baths are the summer music parties, which are on Friday and Saturday nights from 8pm. 6am-7pm Mon-Fri; 6am-5pm Sat-Sun
Citadella
Built by the Habsburgs in the middle of the 19th-century, the Citadella's hill top position was used to strengthen their hold over Buda's inhabitants after the failed War of Independence between 1848-1849. Since then, the building has been used as a prison camp and an anti-aircraft battery by German forces during World War II.
Still scarred by bullet holes, the building today houses a restaurant, café and a youth hostel (the most inexpensive accommodation in town) while the area around the Citadella commands some of the most breathtaking views of the city. Just a short walk away is the statue of St. Gellért and the Liberation Monument.